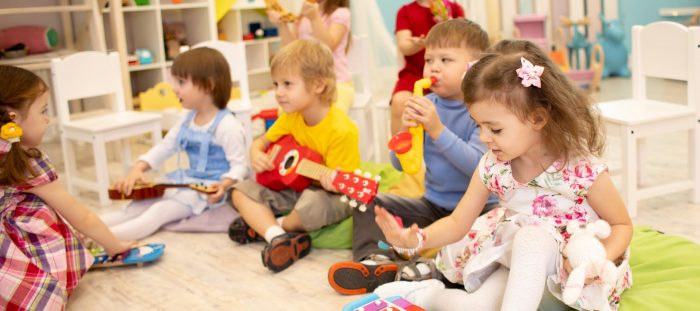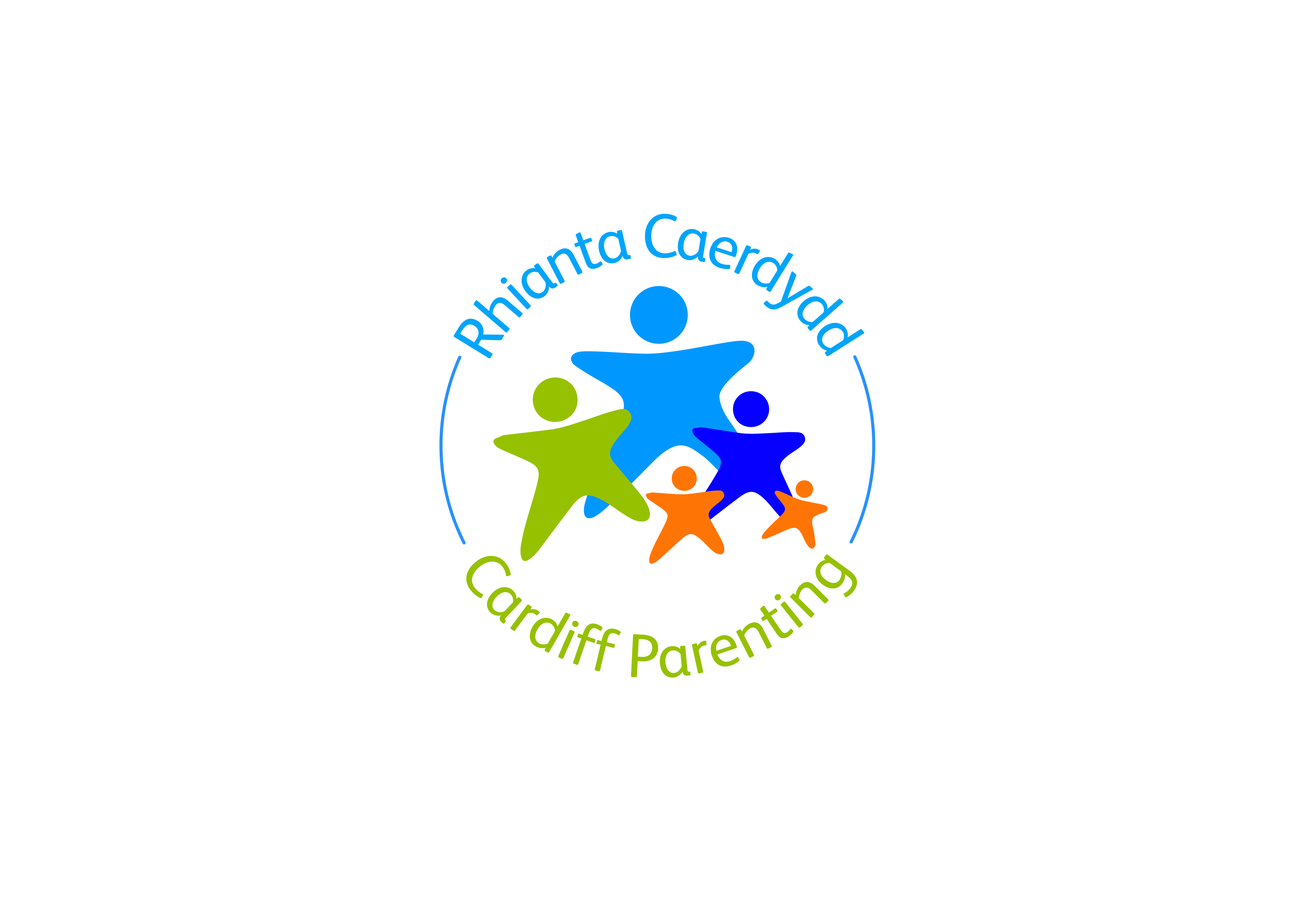 WELCOME TO CARDIFF PARENTING SERVICES
The aim of Cardiff Parenting Services is to work in partnership with families living in Cardiff to improve parenting confidence and skills, strengthen relationships, help parents feel more able to support their child's development and nurture wellbeing and resilience.
Cardiff Parenting 0-18 and Flying Start Parenting are both part of Cardiff Parenting Services. Being a parent can bring joy and happiness as well as challenges, at times.
As a parent, you will know your child best. The aim of Cardiff Parenting Services is to work in partnership with families living in Cardiff to improve parenting confidence and
skills, strengthen relationships and nurture wellbeing and resilience. Through parenting positively and building meaningful relationships, parents can help raise happy and healthy children, develop a more calm and peaceful household, with fewer arguments and conflicts.
Research tells us that children who grow up with positive parenting are more likely to:
Do better at school
Have better relationships with family members and friends
Have higher self-esteem and confidence
Have fewer behavioural issues
Be able to manage their emotions better
CHILD-FRIENDLY CARDIFF
Cardiff is the first city in Wales to participate in the UK committee for UNICEF (UNICEF UK)'s national Child Friendly Cities and Communities initiative. Our ambition is for Cardiff to be recognised as a Child Friendly City; a city with children and young people at its heart, where the rights of children and young people are respected by all, a great place to grow up.
We will work together to create a city where children's rights are respected, all children and young people can share their views and have an input on decisions being made that will affect them.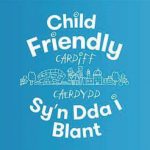 At Cardiff Parenting, we respect families and take a Child's Right's Approach – you will see throughout this booklet how what we can offer you links to Articles from the United Nations Convention on the Rights of the Child. We value babies, children and young people, want to support all children and help parents to do this. "All adults should do what is best for children – Article 3, UNCRC
Find out more at www.childfriendlycardiff.co.uk The United Nations Convention on the Rights of the Child, or UNCRC, is the most complete statement of children's rights ever produced and is a widely-ratified international human rights treaty.
CONTENTS
Your Questions Answered
Mellow Bumps
Mellow Dads-to-be
Gro Brain
Gro Brain Toddler
Circle of Security
Flying Start Groups
One Group Grŵp Un
Early Positive Approaches to Support (E-PATS)
Playful Parenting
Parent Nurturing Programme
PNP Additional Needs
Cygnet
Strengthening Families Programme
Talking Teens
Teen Triple P
Enhanced Triple P
Parents Plus & Parents First Psychology-led Service
Online Courses
To work with us, please call Cardiff Family Gateway on 03000 133 133
Click here to view an image of services currently provided by Cardiff Parenting Services and Partners. Information about the support these services offer can be found in this booklet.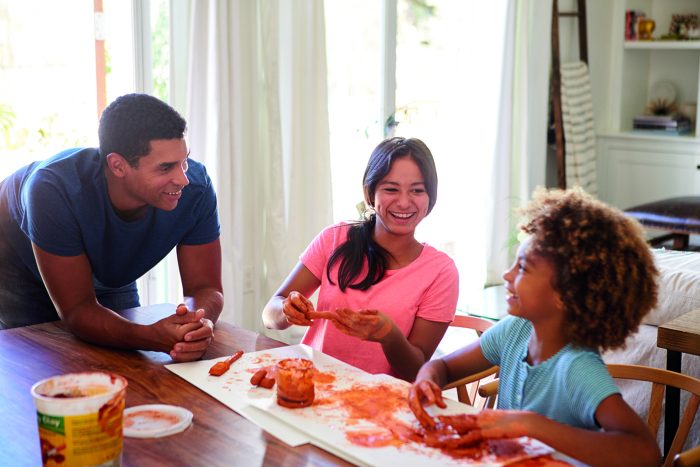 Your Questions Answered
"Who is it for?"
Cardiff Parenting 0-18 is for any family expecting a baby, or with a child or young person aged 0-18 living in Cardiff. You could be a parent, a step-parent, a carer or a family member looking after a child. The adult or the child must live in Cardiff and may or may not have other, additional needs. As a service we are not qualified to make any medical diagnoses.
"What if I live in a Flying Start area?"
For parents/carers of children aged up to 3 years 11 months, living in a Flying Start postcode, there are additional services available, as described in this booklet. Up-to-date times and locations of groups are available on the Flying Start website and Facebook page, as well as a Flying Start postcode checker. Flying Start Health Visitors, parents and other professionals can refer directly to Flying Start Parenting colleagues. If you live
in a Flying Start area and have older children whose needs you would like to discuss, please contact Cardiff Family Gateway on 03000 133 133.
"How much does it cost?"
Services described in this booklet are fully funded. There is no additional cost to parents or carers.
"Where will I need to go and when?"
Cardiff Parenting Services will work with your family individually or in a group with other families. This may be online, over the phone or face-to-face. We have amended our delivery due to COVID-19. Some programmes can work with you individually in your home or in a local meeting place. Groups are run across Cardiff in venues such as schools and hubs. Our team work to ensure these are inviting and welcoming environments, which are accessible to all. Our team are happy to work in schools and community venues in your area. Groups usually run during term-time. If you have any concerns about being able to access a
venue, please talk to Cardiff Parenting Services. We are happy to make adjustments to meet your access needs and can work with you online or on the phone. We can invite an interpreter if you and/or your child would like to use your home language – spoken or sign language.
"Who will be there?"
All our group programmes are led by members of Cardiff Parenting Services who are fully trained in all the programmes we deliver and experienced in working with parents, children and young people. Within groups there will be other parents/carers. If our team are working with you individually in your home or in a community setting, you will be working with one or two members of our team.
"Are there crèche/play facilities for my younger children?"
Wherever possible, we provide an on-site crèche for children under the age of 8. These are staffed by qualified staff and are also fully funded (no cost to you).
Please make sure you contact us in advance to reserve your place. If you have a baby attending the crèche and you would like to breastfeed during the group, we can support you.

"Are there refreshments?"
Yes, we provide drinks & healthy snacks.

"How will I know which programme is for me?"
This booklet introduces the programmes that Cardiff Parenting Services currently offer, for all families in Cardiff who may, or may not have other, additional needs. We can talk with you on the telephone or in
person before making a joint decision with you, to agree what programme is right for you. Please let us know if you'd prefer a daytime or evening group. We can use telephone and video calls. It may be that the needs of your family change over time and that Cardiff Parenting 0-18 can work with you at different points in your family life.
Children have the right to use their own language, culture and religion – Article 30, UNCRC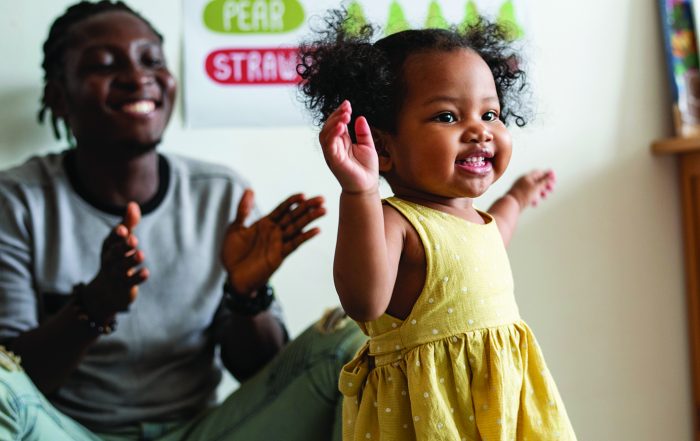 Flying Start Parent Groups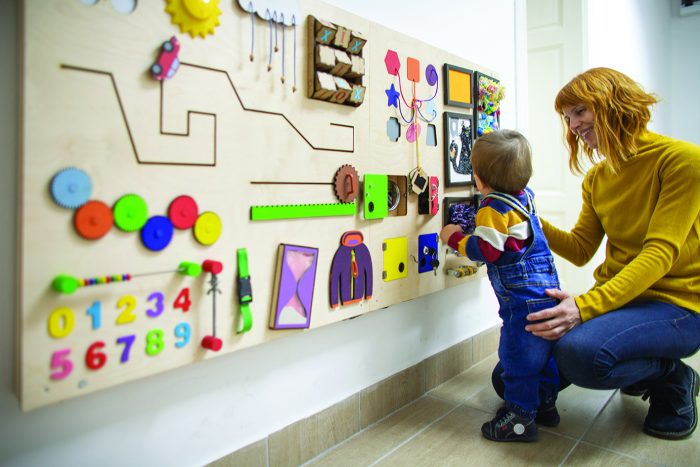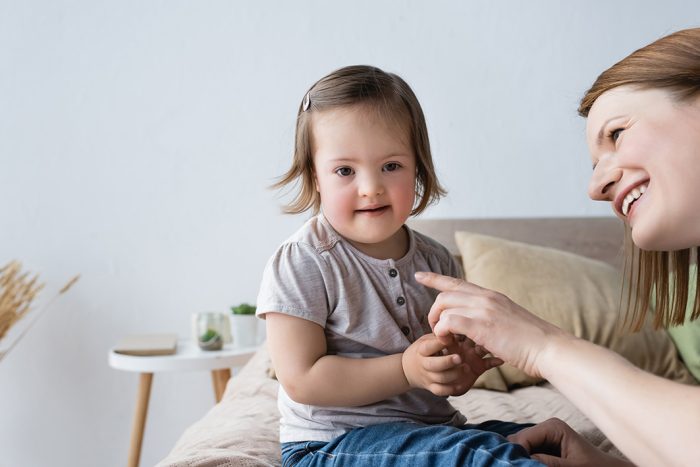 Online Courses
We have online courses available that you can complete at your own pace. You can do this independently, or Cardiff Parenting would be happy to support you through it, or help you plan if there is any support you would like after.
To talk with us please call Family Gateway on 03000 133 133.

Practical Information:
• Each course is online and you can go through it at your own pace.
• You can do it all in one go or come back to it later.
• We recommend doing this when you have time and space to reflect and practice the skills.
• To access any of these online courses, you will need a smart device, such as a Mobile Phone, Tablet or Laptop and an internet connection.
• There is no charge to you to access the course; you will be asked to create a free account if you go to http://cardiff.opo.org.uk/
Me, You and Baby Too is an online course for new and expecting parents. Becoming parents can be wonderful and can also change your relationship with your partner. Tiredness and stress associated with being a new parent can lead to you and your partner misunderstanding each other.
You will learn about:
• What babies pick up from you, even before they are born.
• Why stress should be a shared burden.
• How you and your partner can best support each other.
• How to talk to bring up difficult topics.
• How arguments start, and how to stop them
I've learnt healthy conflict resolution. To stop and listen to each other before it gets heated. The videos showed a good understanding of how the other person can feel and a good and bad way of dealing with conflict.
Getting it Right for Children is an online course for separating parents to minimise the impact of separation on children. When parents are separating or separated, it's easy for children to get caught in the middle of
disagreements. Getting it Right for Children is an online course to complete in your own time, designed to help you parent cooperatively. It helps parents to develop positive communication skills, so that you can parent co-operatively and work out solutions together.
You will learn about:
• How to stay calm and listen as well as talk.
• Why it's helpful to see things from a different point of view.
• What to do to stop a discussion from turning into an argument.
• Skills for finding solutions and making compromises
I would hope we will now support our son to have a relationship with each of us regardless of our own feelings.
I've learned better strategies and ways to address conversations which are difficult.
The best interest of the child must be a top priority – Article 3, UNCRC
Arguing Better is an online course to help parents manage conflict constructively and reduce the impact it has on children. Knowing how to argue or communicate in a constructive way can make all the difference to your family relationships. Managing your conflict with your partner will help you both and your child. Arguing Better, an online course, gives you the skills to cope with stress together.
You will learn about:
• Where stress comes from and how it can affect you.
• The impact of stress on your family and relationship.
• How to support each other during stressful times.
• The best way to talk about problems so that you can find solutions together.
I've learned to stay calm, we think about the language that we use, we are de-escalating arguments and work better together. How to calmly approach conversations and compromise with the fellow parent so the children aren't in the middle of stress they shouldn't have to deal with.
We post information for parents and carers regularly. Also follow us to keep up to date with news about our latest groups and what we can offer for families in Cardiff.
Cardiff Parenting
Instagram – @rhianta_caerdydd
Facebook – @CardiffParentingRhiantaCaerdydd
Twitter – @RhiantaCaerdydd
Cardiff Flying Start
Instagram – @cardiffflyingstart
Facebook – @CardiffFlyingStart
Twitter – @CardiffFS
Website – Cardiff Flying Start