Children and Young People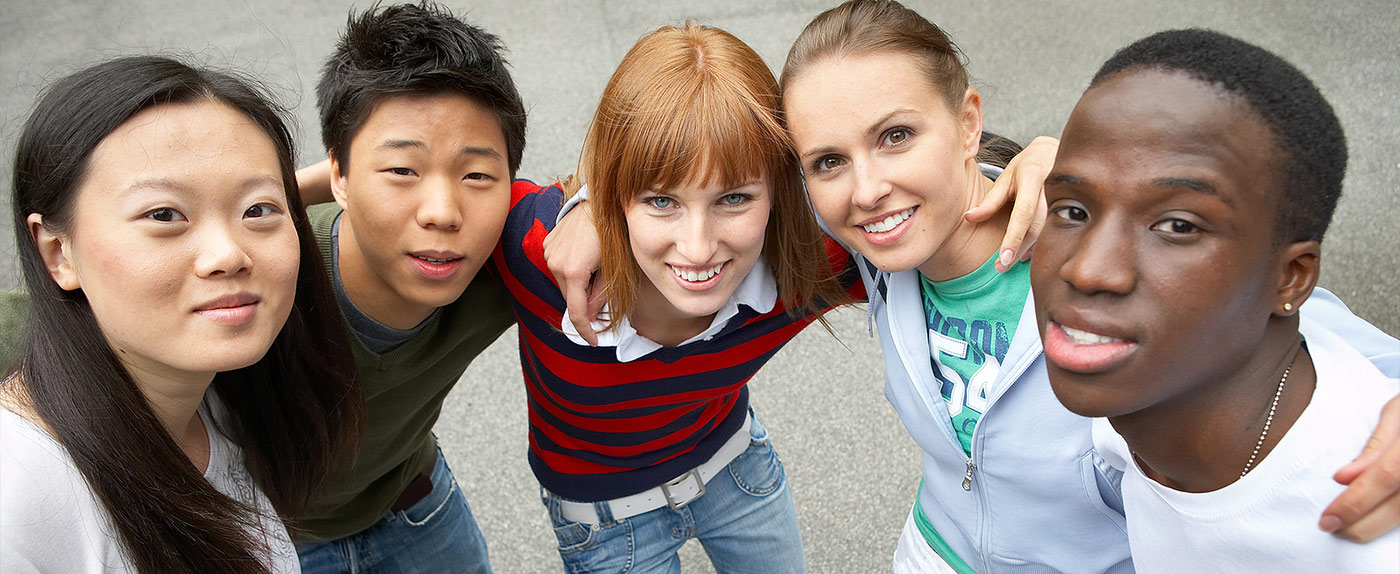 We know how important it is to be able to access the right service at the right time.
If you live in Cardiff and are under 25, Cardiff Family Advice and Support offers a free service providing information, advice and assistance to young people.
The service will listen to what you have to say, and can offer direct support or will enable you to find the best service for you.
If you contact us we will speak with you about your concerns and either work with you and your family directly, or put you in touch with the right service for you.
Cardiff Family Advice and Support can give you, information, advice or assistance on:
Information on how to keep yourself safe at home or in your community.
Domestic Abuse – Rise is a Dedicated service offering specialist emotional and practical support for children and young people affected by domestic violence/abuse.
Fearless – Fearless is a service that allows you to pass on information about crime 100% anonymously. This means you don't have to give any personal details.
South Wales Police – Your local Police force.
Information on how to look after your mental health and well-being.
MindHub – A hub created by young people for young people. It provides information and links to services in relation to your emotional health and well-being.
Change Grow Live – A charity that supports people to change their lives for the better.
Meic – "Someone on your side." An Information, advice and advocacy helpline for children and young people.
Barnardo's – Barnardo's Family Wellbeing Service in Cardiff.
Information and Advice on Sexual Health and Healthy Relationships.
SHOT – A tailored, specialist and confidential Sexual Health and Relationship Service for young people aged 11-25 in Cardiff.
Information on Jobs in Cardiff.
IntoWork provides employment and digital support to individuals actively seeking work or looking to upskill.
For Jobseekers – We offer one to one support and intensive mentoring through externally funded projects and volunteering opportunities. Access support from over 20 different Cardiff locations.
There is a specialist youth team to help 16-24 year olds who have expert mentors to give one to one help to find work experience, jobs and training.
Information on Money advice in Cardiff.
The Money Advice Team can help with;
Benefit, grant and discount applications
Council Tax Enquiries
Universal Credit
Debts and budgeting
Support to dispute a negative benefit decision
Foodbank vouchers
Specialist advice up to and including tribunal cases for young people claiming a disability benefit
Hubs offer many services under one roof from advice, benefits and housing as well as community events, training and internet access.
Information on how to get involved in Democracy.
UK Youth Parliament – The UK Youth Parliament Enables Young People to use their energy and passion to change the world for the better.
Welsh Youth Parliament – The Welsh Youth Parliament Members will highlight and debate issues at a national level. Gathering views from young people across Wales and working with those with the power to make changes.
Information on living in Cardiff.
Housing Options Project – If you are aged between 16 and 25 and finding it difficult to live at home, you can contact us for help and advice.
Information on how to get involved and make changes for the future.
Cardiff Youth Council – The official network for young people aged 11-25 in Cardiff, advocating positive change to make Cardiff a better place to live, work and play.
Cardiff and Vale University Youth Health Board – A platform for Children and Young people to make their voice heard and to inform and influence the future of the health service in Cardiff and the Vale of Glamorgan.
Impact – An LGBT youth group that meet weekly in Cardiff.
Cardiff Youth Service – Cardiff Youth Service works with young people to develop interesting, challenging and creative opportunities and experiences. We help young people fulfil their unique potential.
Find out what's on in Cardiff.
The Sprout – The Sprout is the Cardiff news, events, activities, information and support website for young people in Cardiff.
Cardiff Council – Your local council and it's services.
Visit Cardiff – The Official visitors and tourism website for Cardiff.
Motorpoint Arena Cardiff – Find out what's on at the indoor exhibition centre and events arena located in Cardiff.
Get in touch
You can call us on 03000 133 133 and Advisers will listen to your questions and try to offer useful advice and information.
send an email and some body will get back to you as soon as possible.