Speech and Language in Cardiff
The importance of targeting and identifying children who are having difficulties as early as possible is well evidenced. Focusing on the development of good language and communication skills, there are now two routes to accessing Speech and Language Advice and Support for parents/carers and professionals in Cardiff
In Flying Start areas (to find out if you are in a Flying Start area, use the Flying Start postcode finder)
If you live in or support families living in the areas of Cardiff covered by the Flying Start programme. The Flying Start Speech and Language Team is your first point of contact for Speech and Language support. You can contact the team on 029 2044 0367  or for more information visit the Speech and Language Team page on the Cardiff Flying Start website.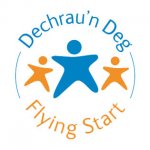 In non-Flying Start areas
Cardiff and Vale University Health Board, Children's Speech and Language Therapy team know that parents and carers are the best people to support children's speech and language skills.
If you would like some tips on ways to help your child's communication skills, you can contact our advice line.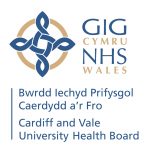 The Families First Speech and Language Therapist will be able to give helpful information about how talking develops and suggest activities which you can do to encourage play skills, understanding of language, using words and general communication.
Give us a ring on 02921 836 585 so we can get communicating together.